biography
---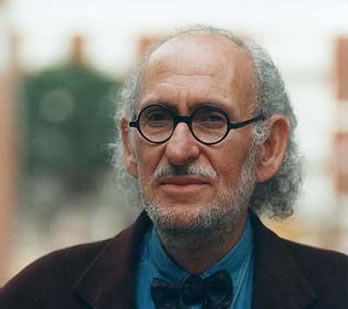 Panos Koulermos Studied architecture at the Polytechnic of Central London (Now Westminster University) and then urbanism at the Politecnico di Milano, Italy. He was a registered architect in the United Kingdom, Greece and California, and was a member of Royal Institute of British Architects (RIBA) and the American Institute of Architects (AIA) and NCARB. He was Professor of Architecture at the University of Southern California, Los Angeles, where he served as Department Chair and Dean, and had taught and lectured in many other schools of architecture in Europe and the United States including the Architectural Association, London; Athens Technical University; University of Illinois, Chicago; University of California at Berkeley; Cornell University; Columbia University; Carlton University; Cooper Union, New York; Istituto Universiaro di Architettura di Venezia; and the Politecnico di Milano.
Koulermos published studies of the Italian Rationalists, Terragni and Lingeri, and the buildings of Rudolph Schindler in Los Angeles. Exhibitions of his projects have been shown at the Los Angeles Municipal Art Gallery; Venice Biennale; Galleria Marconi, Milan; Institut Français d'architecture and Center Popidou, Paris; Buenos Aires Biennale, Milan Trinnale; Cultural Center of Cyprus, Athens; Vellidion Foundation, Thessaloniki; Lindhurst Gallery, University of Southern California , Los Angeles ; and Masieri Foundation Gallery, Venice.
He also received numerous awards in Greece, Italy and United States; among them the 1985 Distinguished Achievement Award in Education, Research and Practice from the American Institute of Architects, Los Angeles Chapter, and the 1991 Distinguished Professor Award from the Association of Collegiate School of Architecture (ACSA North America) for sustained creative achievement in the advancement of architectural education. Panos Koulermos had Professional offices in Athens, Milan and Los Angeles.
➤
---